Statement in Style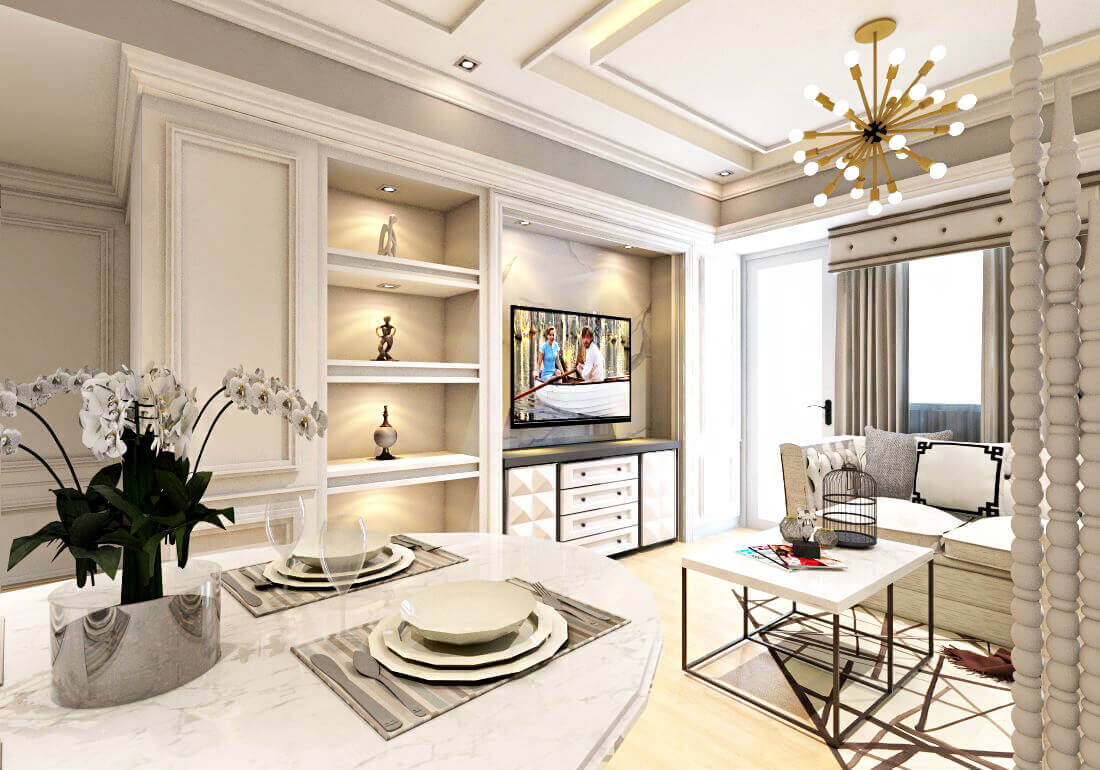 Clean, neutral and pale shades helped to illuminate the whole space. The neutral walls provided flaunt less backdrop for different art pieces. The overall space defines how simple elements can have a regal and grand ambiance.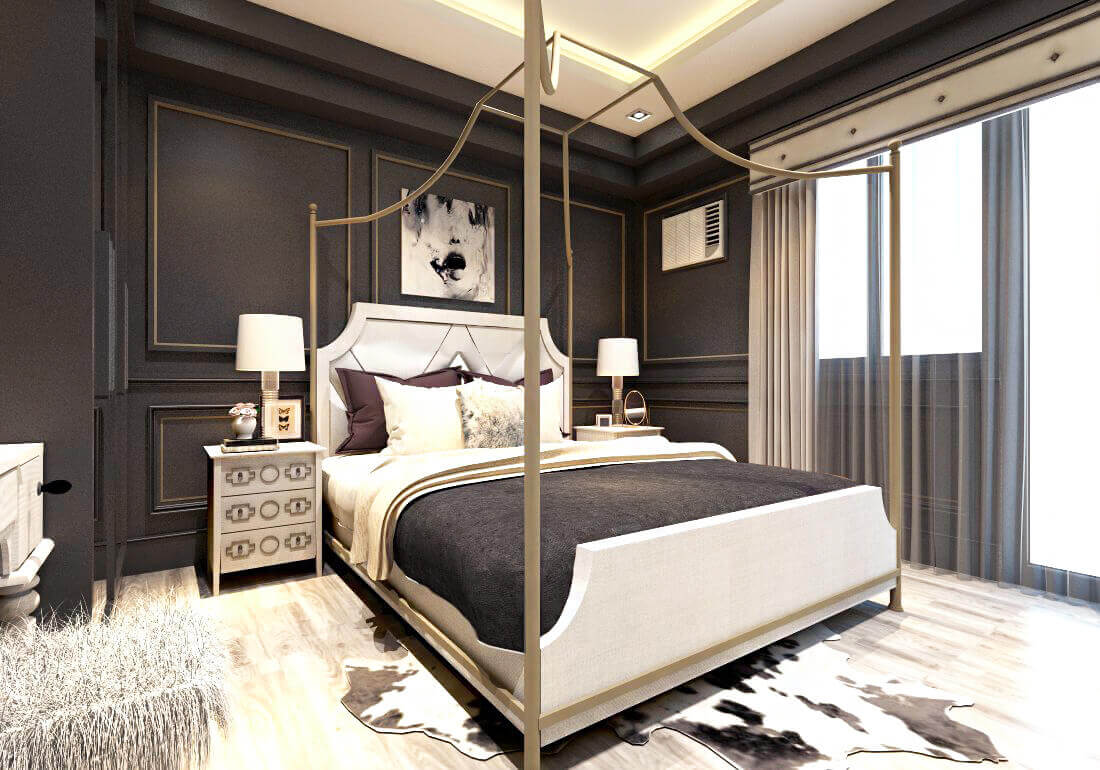 Distinct selection of furniture and gold linings dispersed throughout the wall defined the perception of a deluxe living.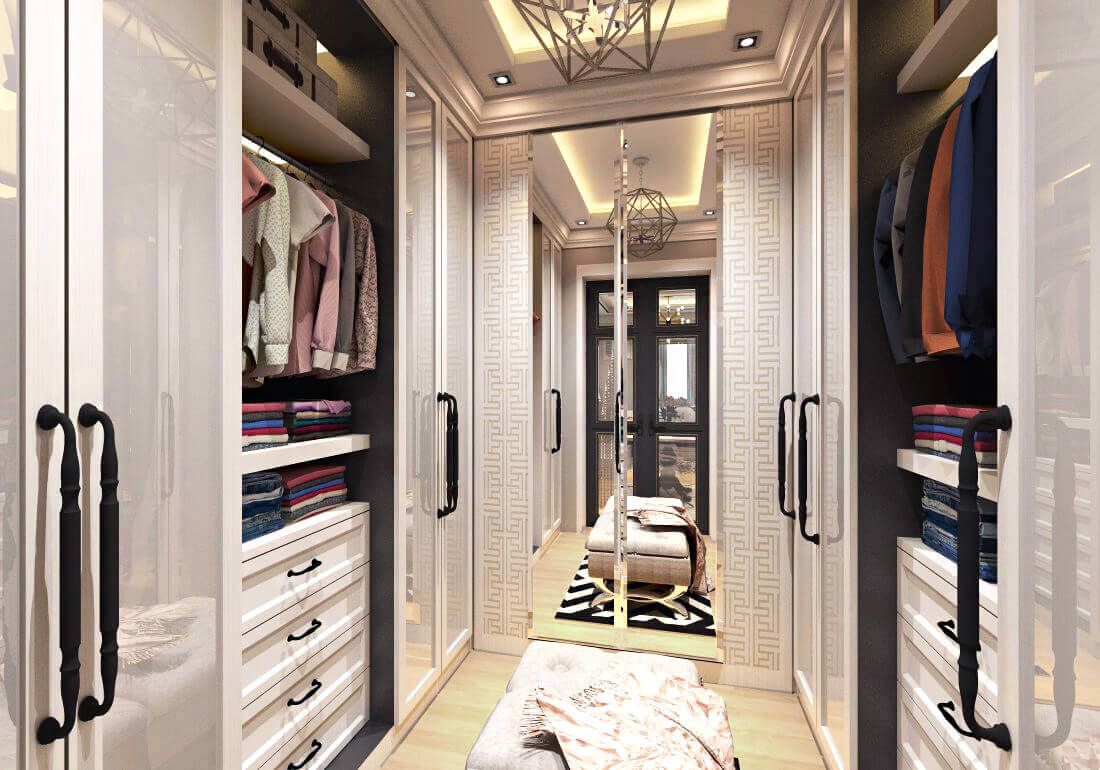 To accentuate the space, simple moldings were inserted to have a refined and classic look.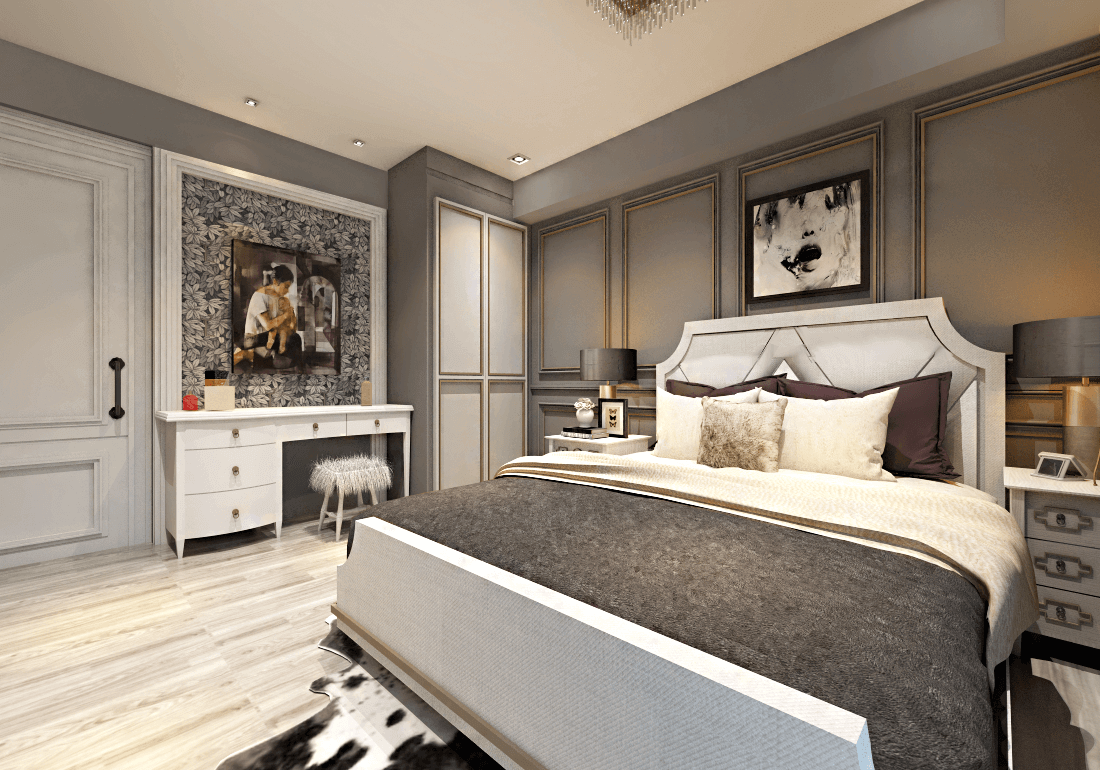 Shades of gray were evident from the furniture pieces as well as the accessories of the home.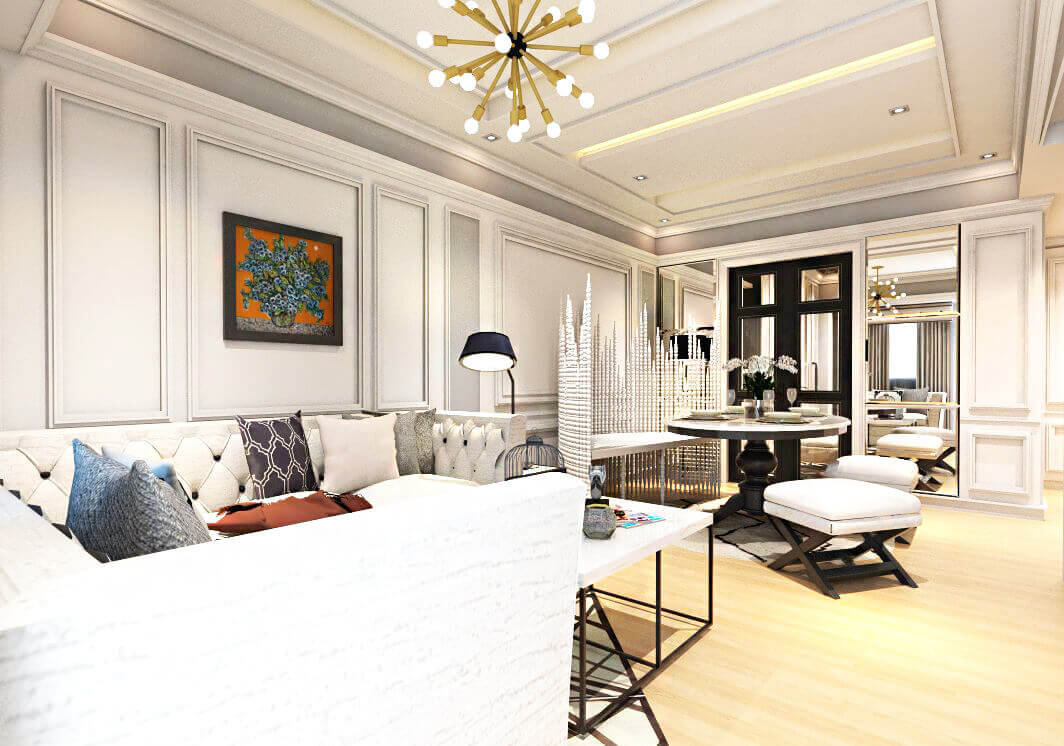 Designed to be simple and timeless, this space exhibits a classic yet elegant aura.