The Luxury Dining Experience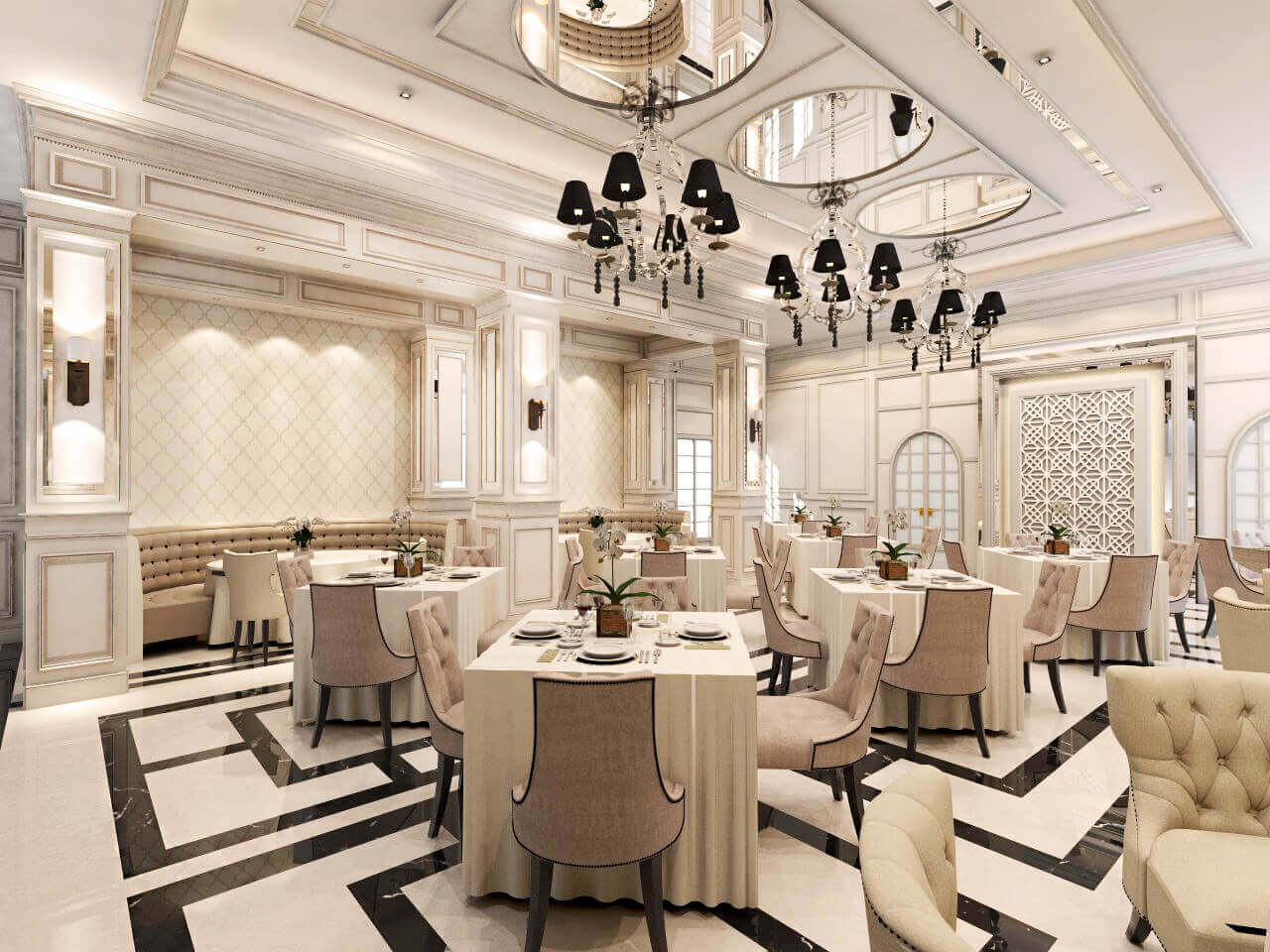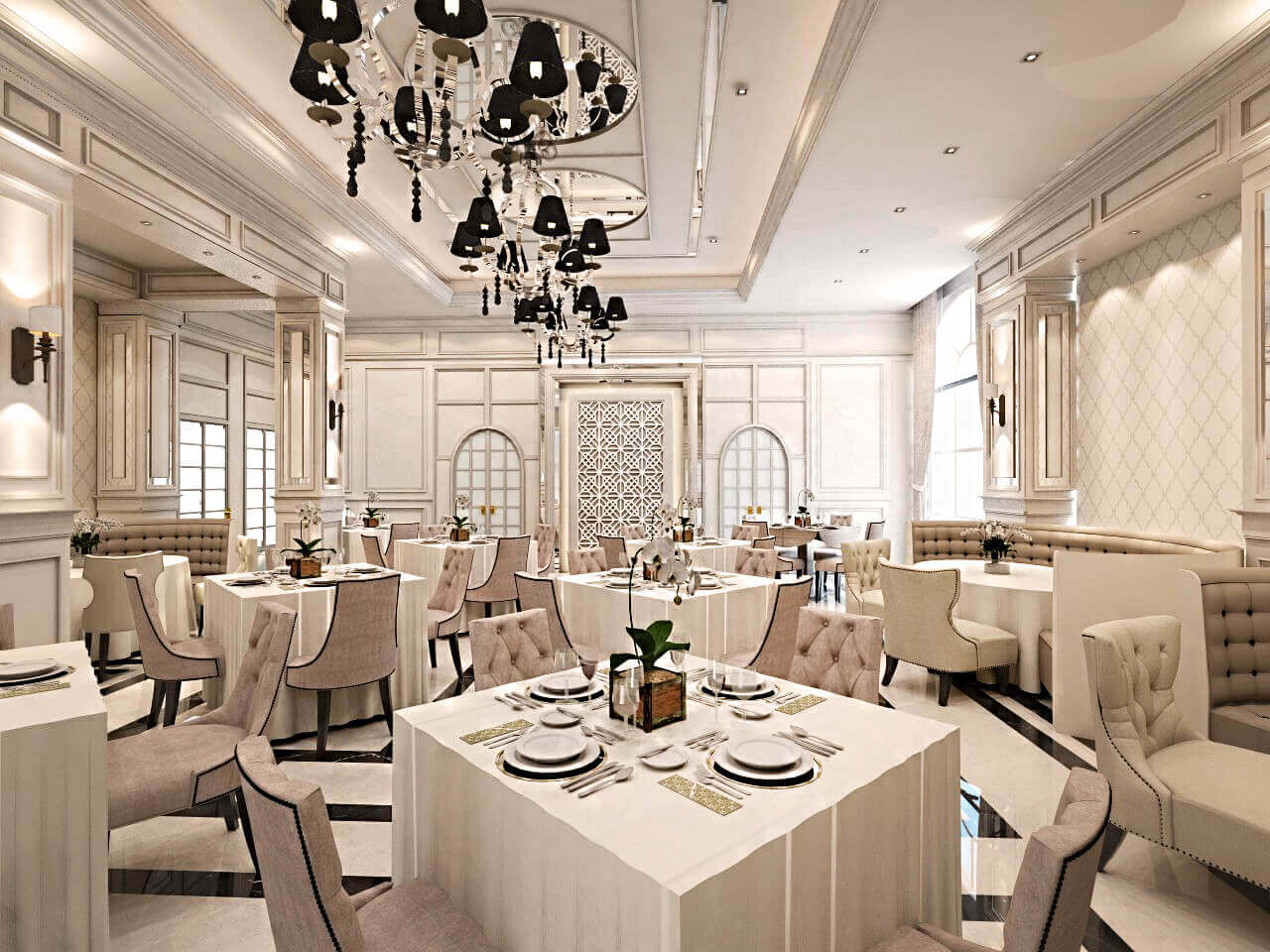 The pleasant variation of the furniture and lighting fixture was the technique of the design to convert this space into a stylish classical restaurant.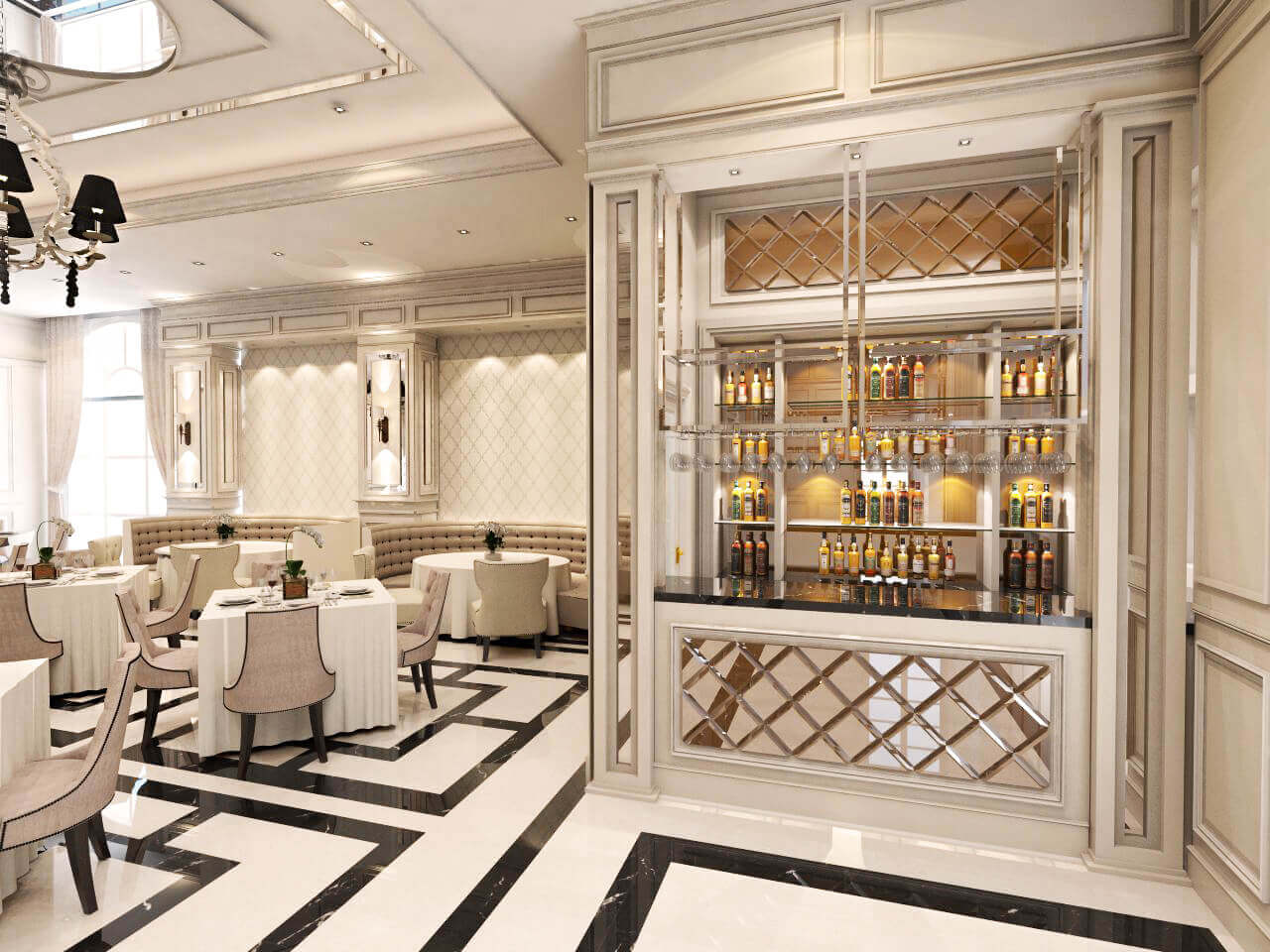 The fabrics used on the curtains, pillows, cushions, and seats are velvet-like, promising softness and warmth to the touch.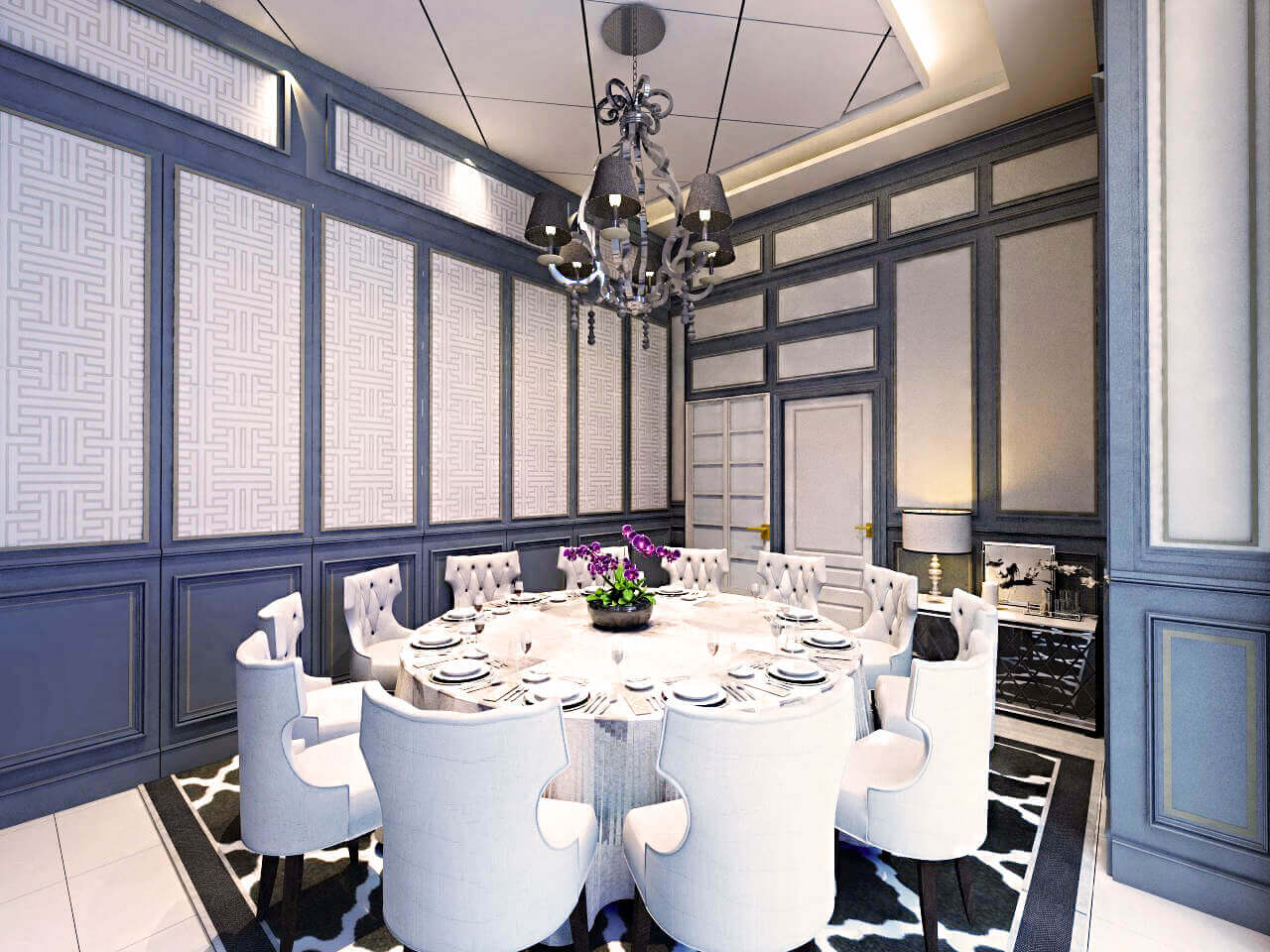 A touch of Sapphire Blue added a unique character to the design.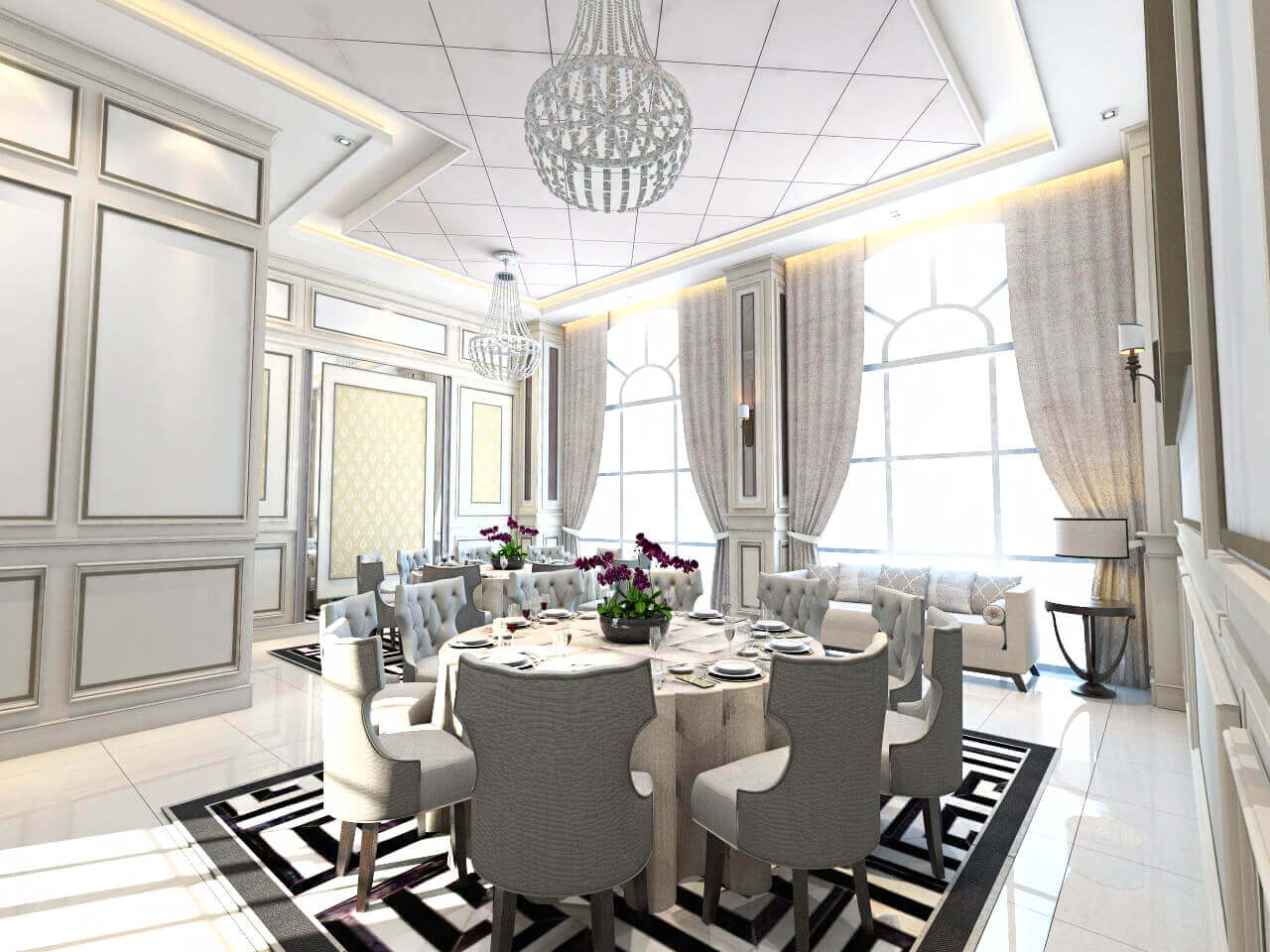 The space exhibits a warmer yet neutral vibe, a main consideration for appetite and to be in sync with the sophistication of the place.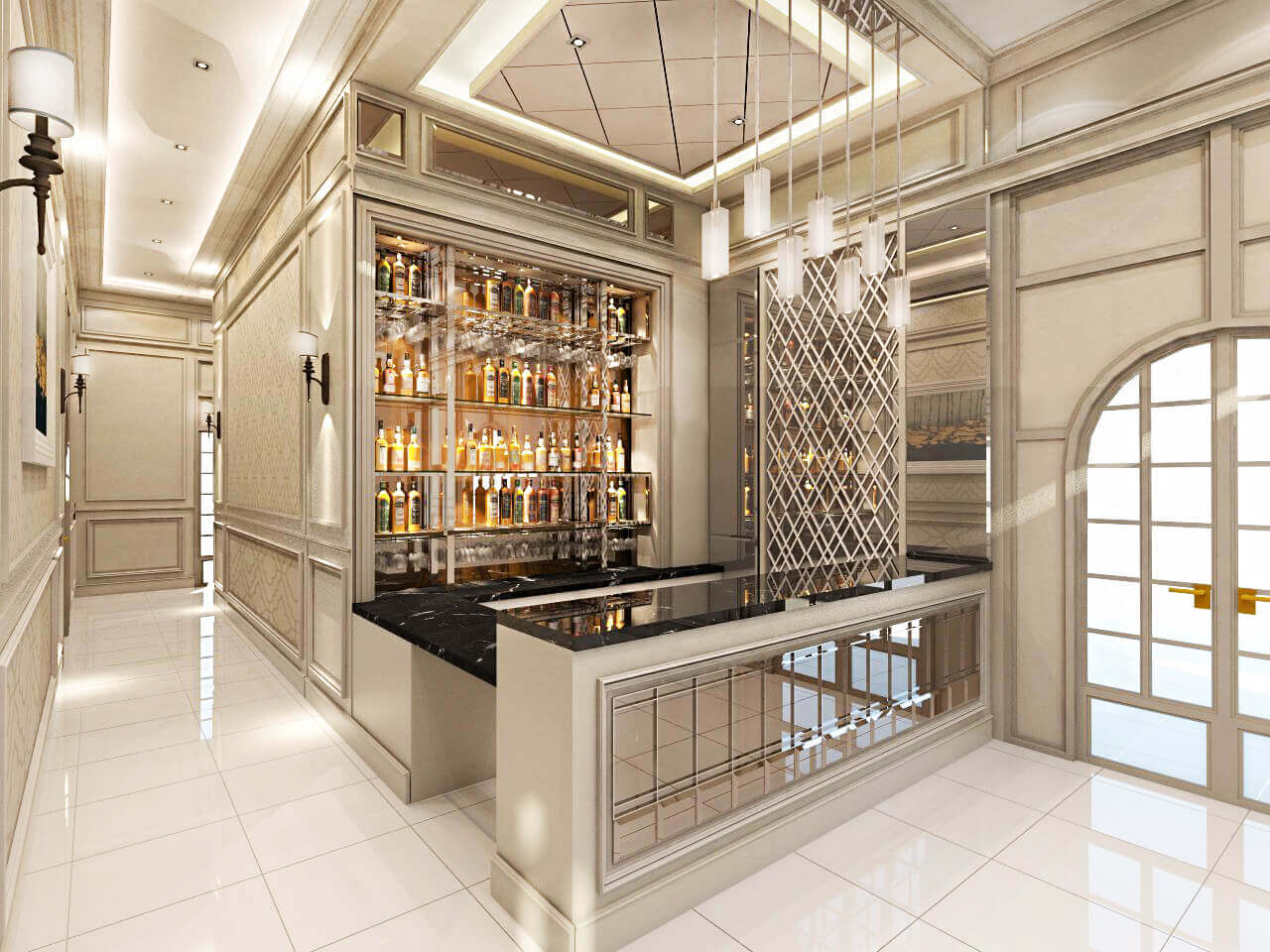 Classicism is evident in the design with elements taken from European Interiors that shows a distinction of Luxury and grandeur, a perfect combination for upscale spaces such as this.