Mixing Modern and Classical Style
The selected elements such as the suspended fixture, rugs and decorative elements were added to further add detail and luxe elegance inside the space.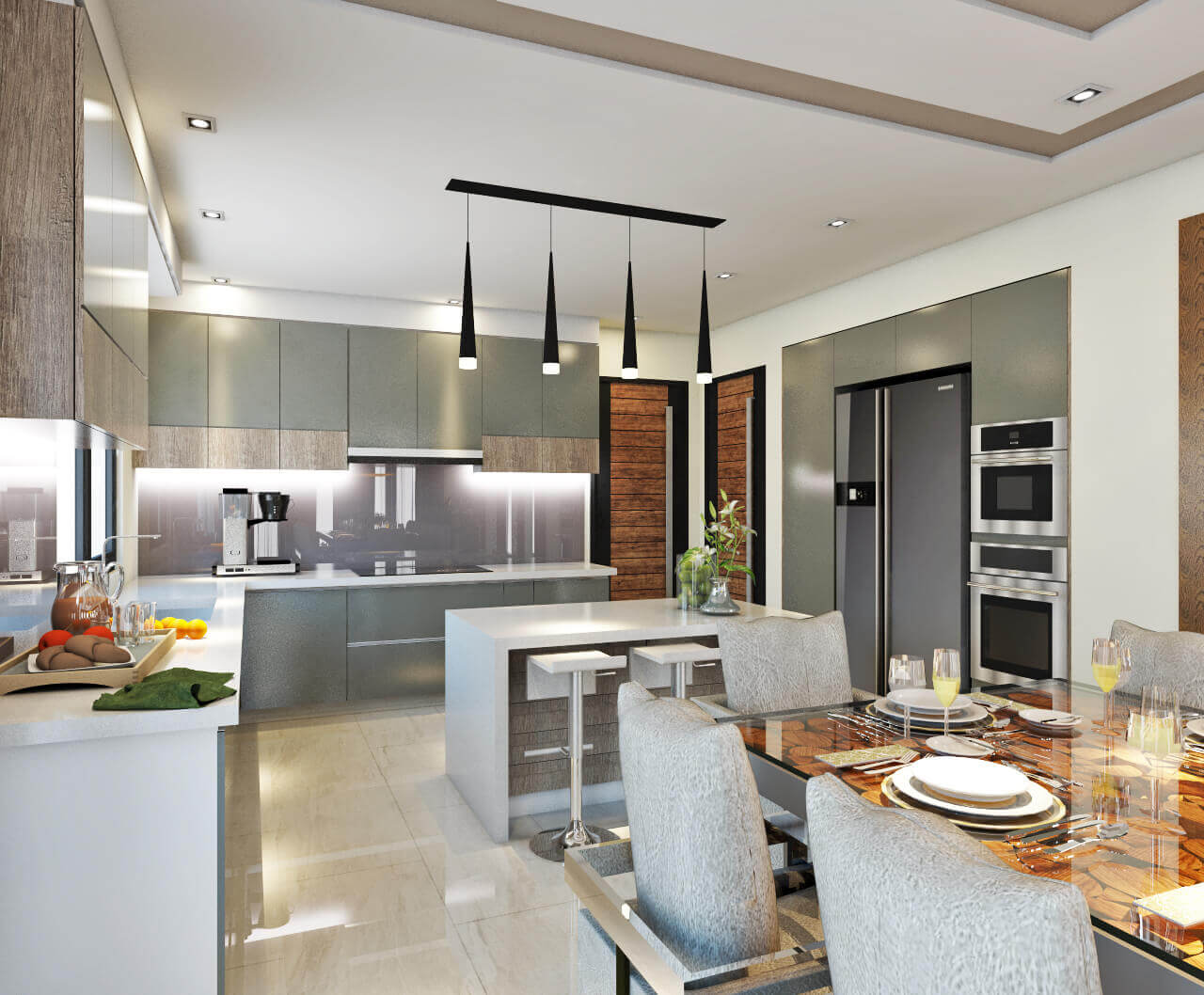 Through the use of symmetry, the visual balance and harmony was achieved.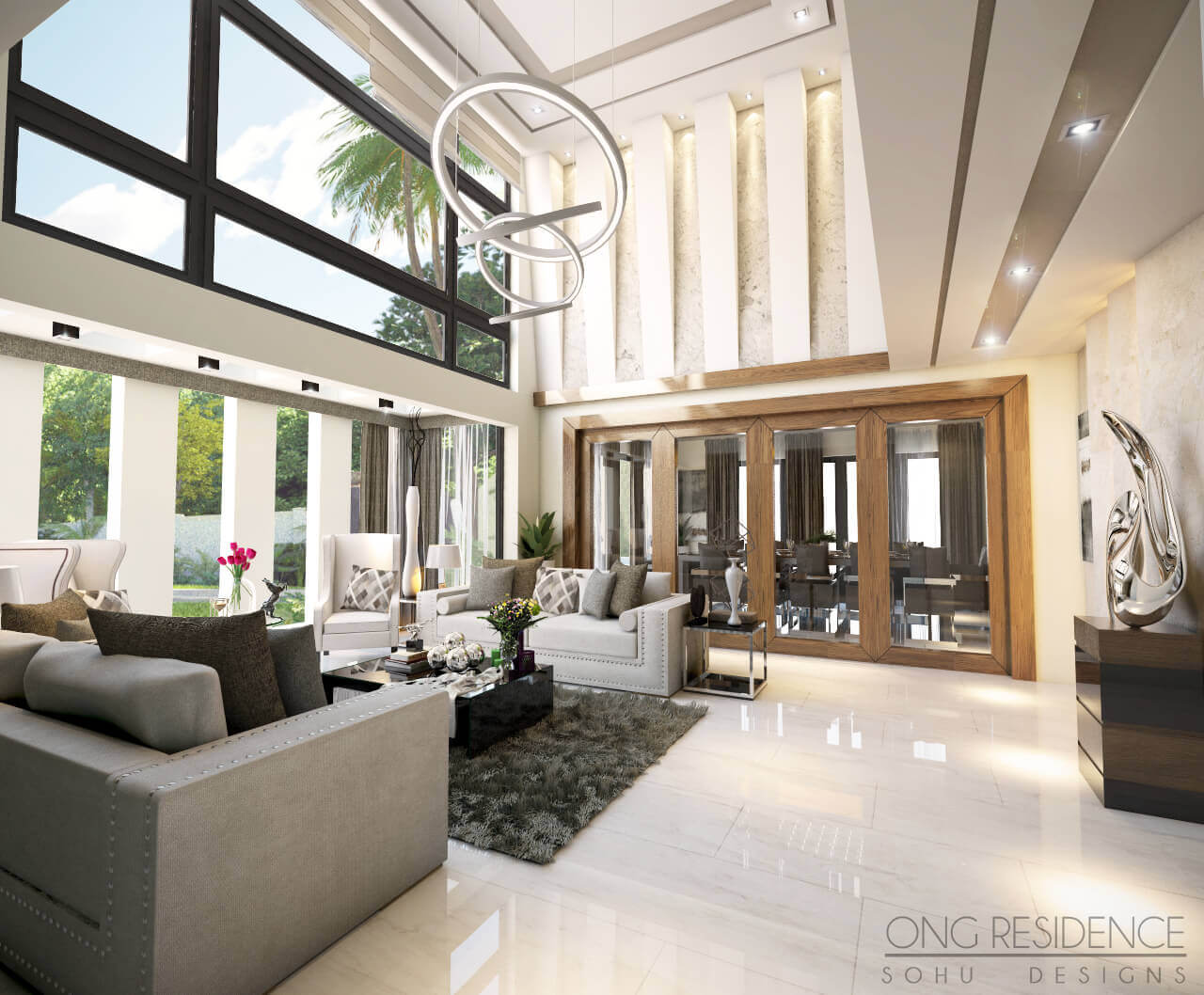 The well selected furniture were kept unadorned to keep the space open and uncluttered.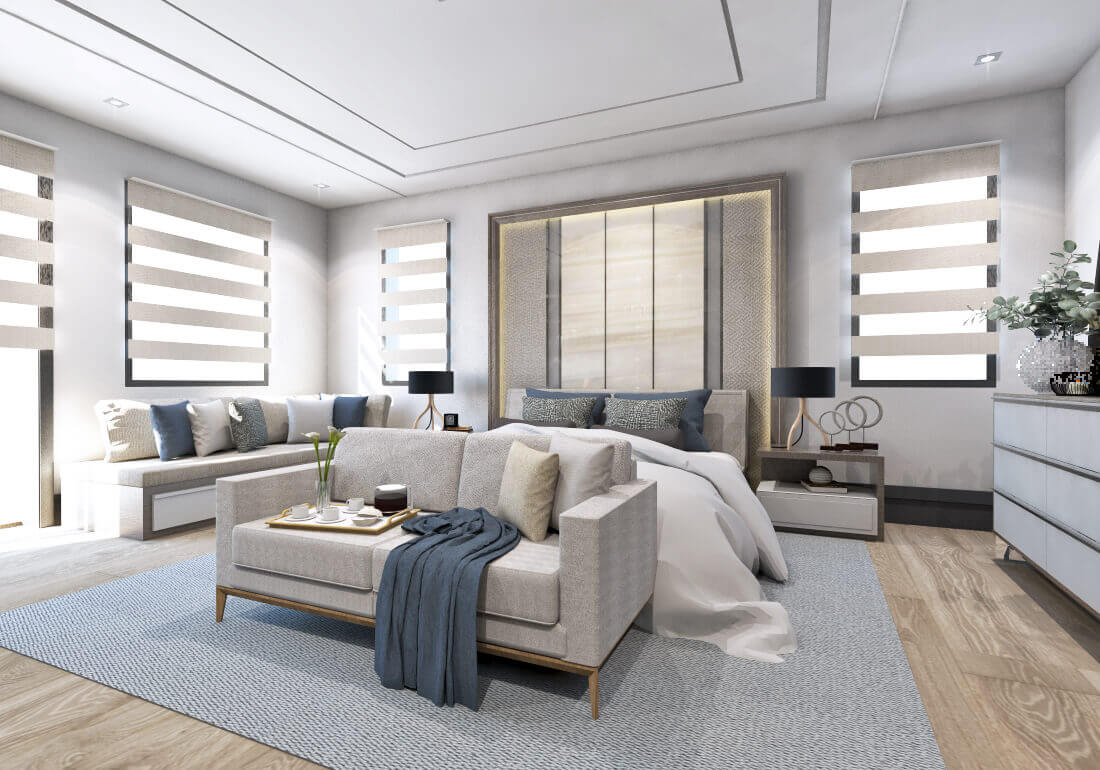 Dark wood elements were incorporated to achieve a balance between warm and cool feeling.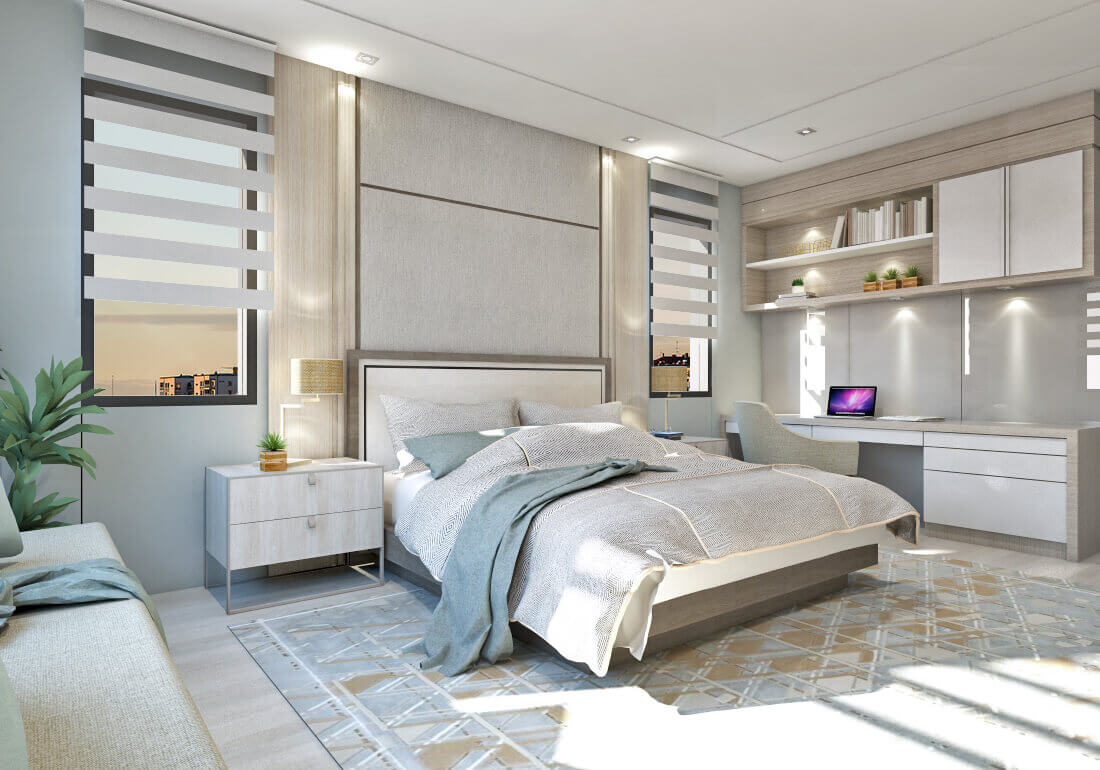 Through the use of bluish grey color scheme, the space subtly resembles the natural shades of the sea.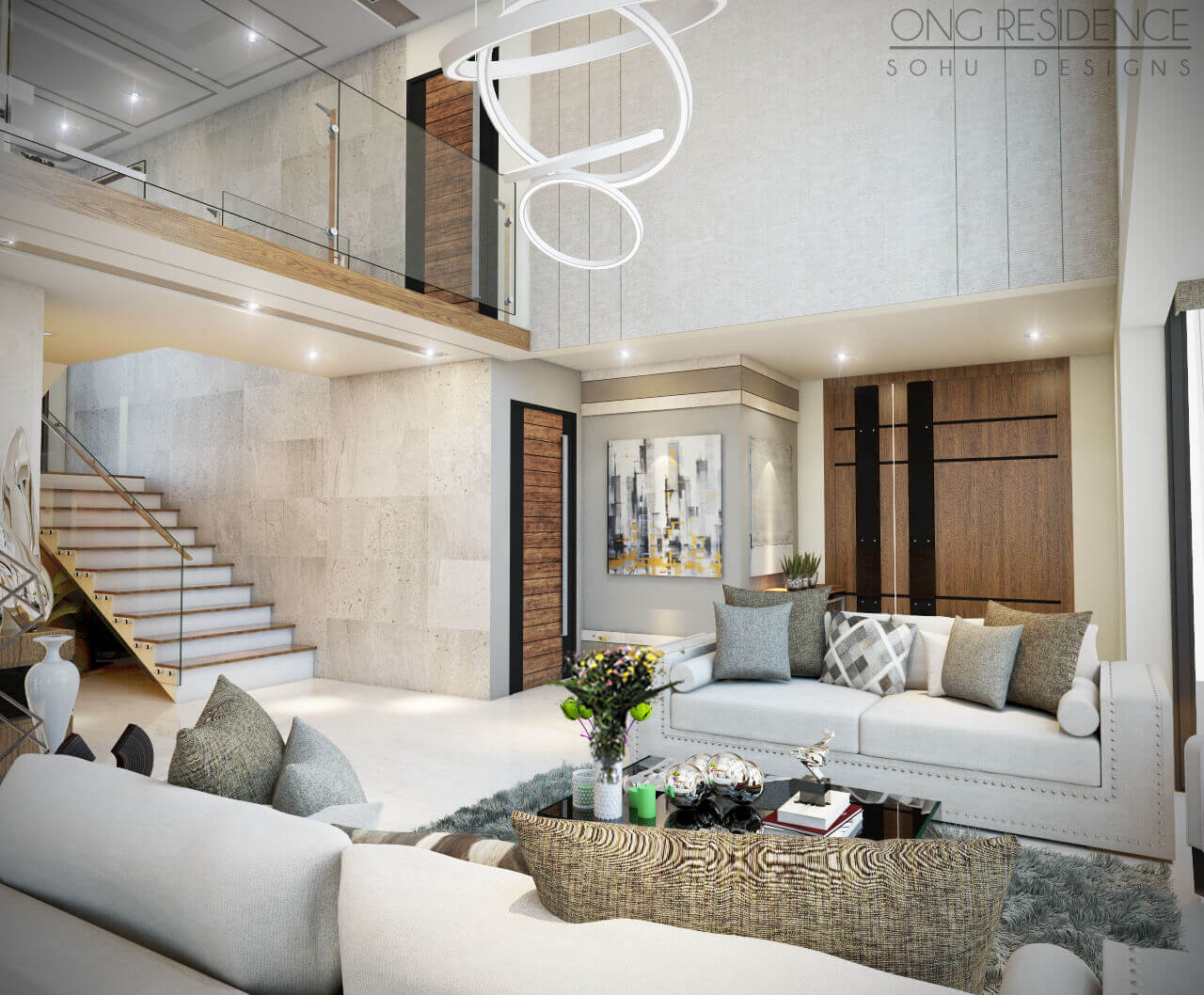 This humble abode has a warm yet cool ambiance.