A place that offers Function and Style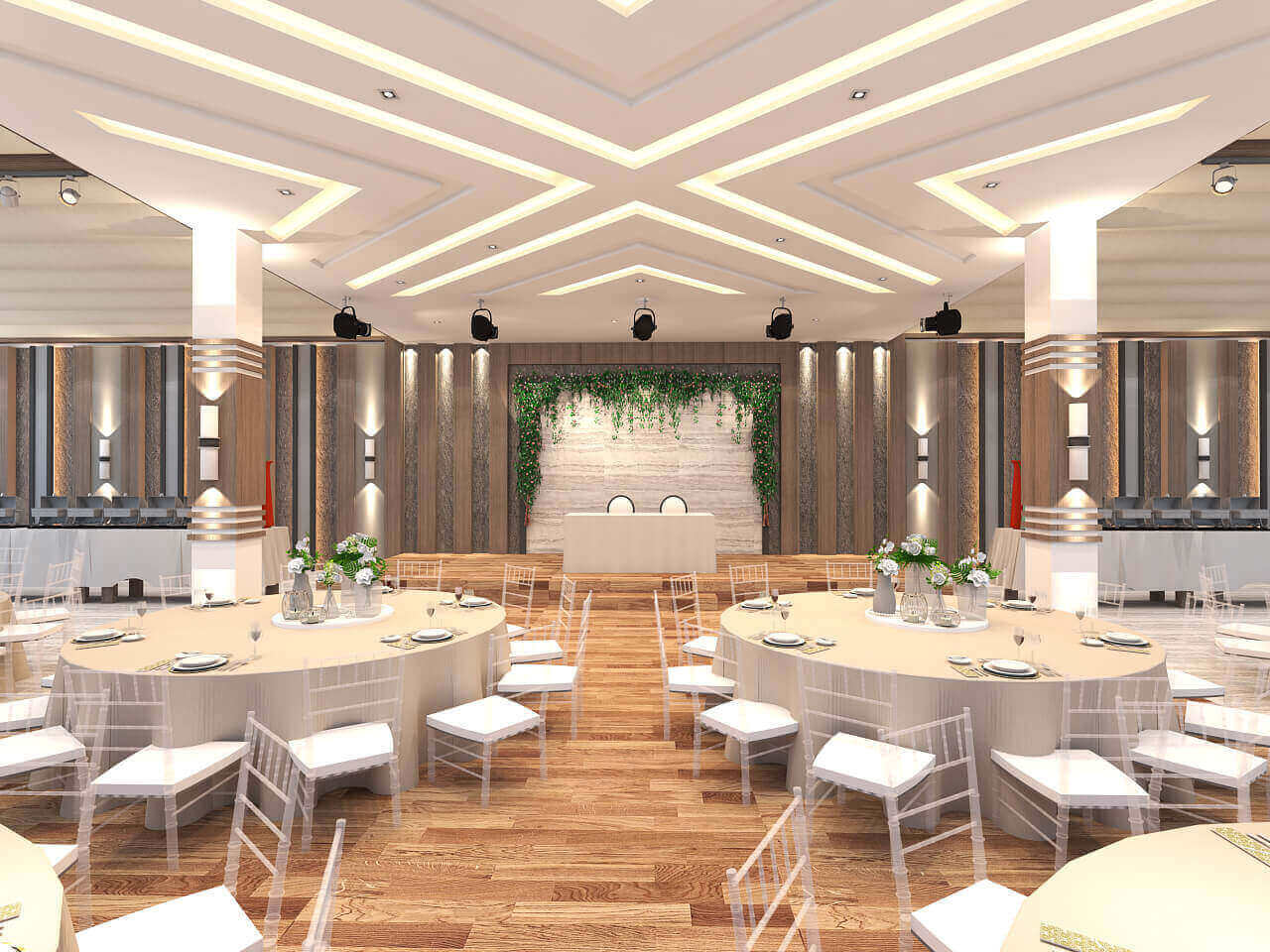 Enveloping the focal space is an array of curvy silken ceilings daubed with a shell-white tint, and a frosty color scheme that give emphasis on the scale of the interior. The blending of stone and wood accents that are flickered with daylight sconces showcases the detail of texture and proportion.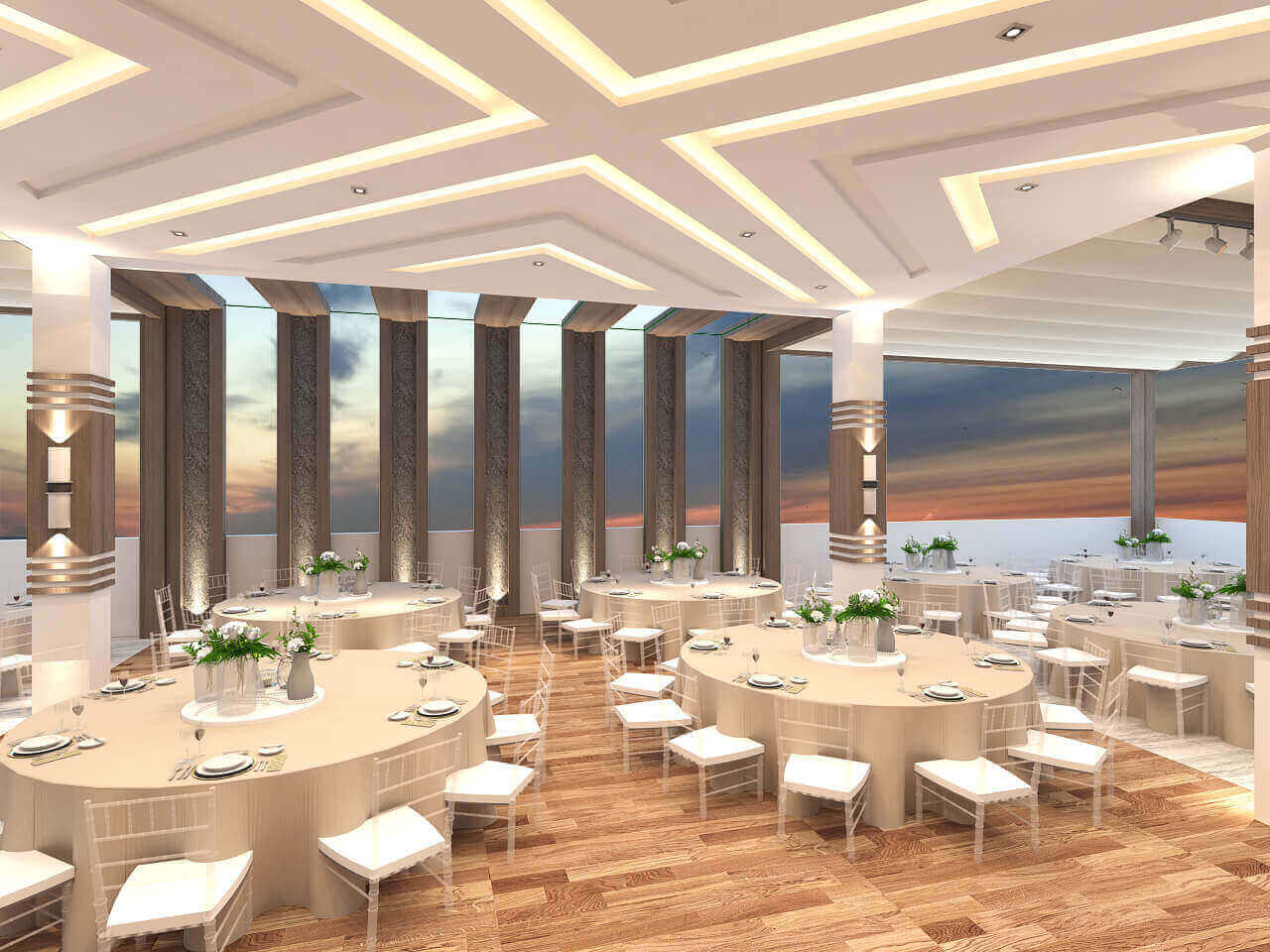 The space highlights the use of straight forms in the center area, which is flecked with natural oak flooring and organic floras that vents the wisps of a tropical rainforest.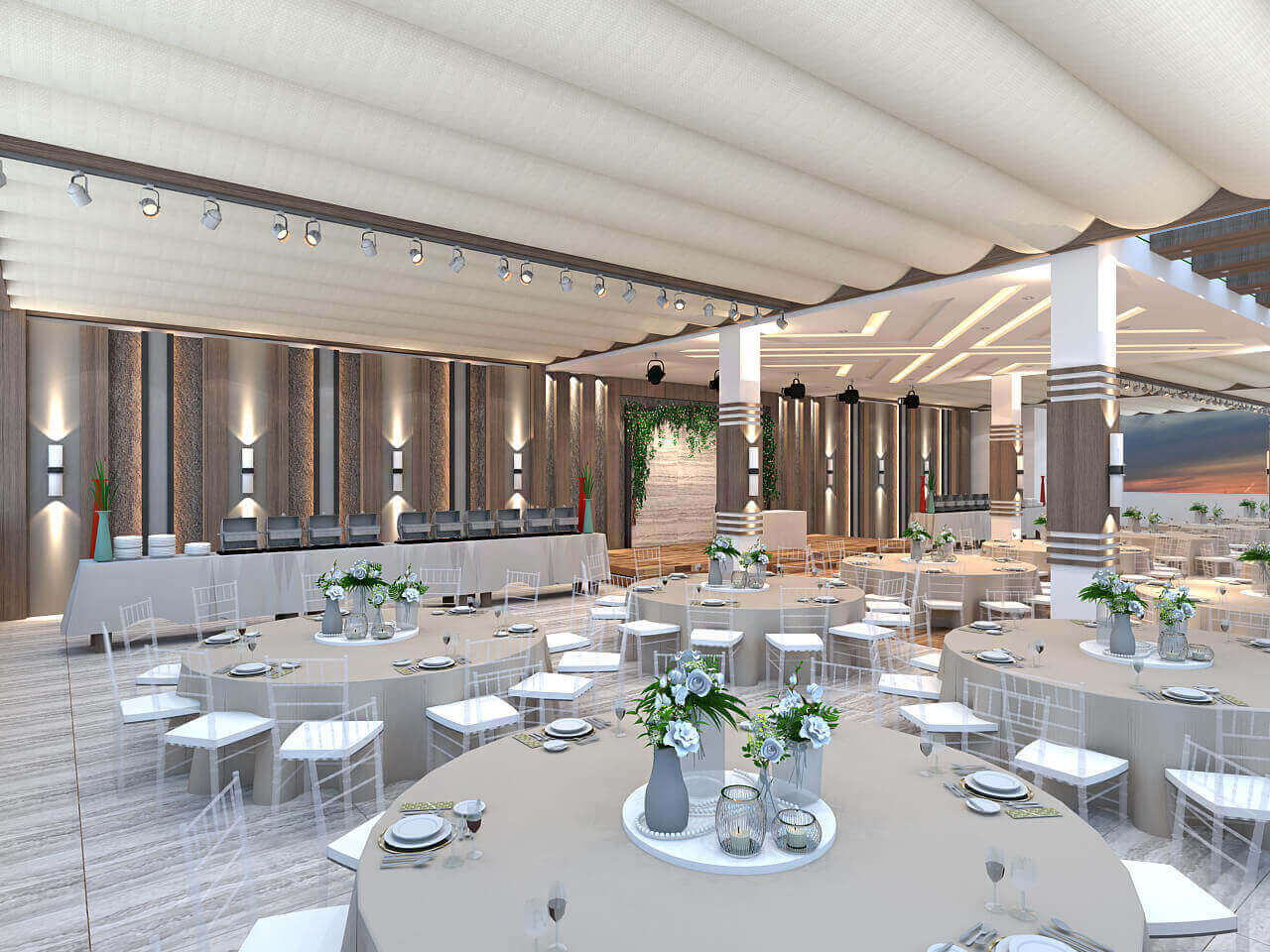 This towering event place is an epitome of when opposites attract.